Jasper (NNDC):
Lots of fun to be held at the Astra in the next few weeks.
Comedian Todd McComas to headline with  night of comedy at the Astra and Rocky Horror Picture show also on the agenda.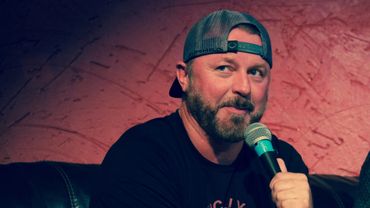 Todd McComas will headline a night of comedy at the Astra on Saturday, November 10, 2018.  Doors for the performance will open at 6:30 p.m. with the show beginning at 7:30 p.m.  Tickets are $14.95 and can be purchased in advance at www.astratheatre.eventbrite.com or by phoning 812-566-1935.    This is an all ages show, although strong language could be used and mature topics could be covered.  Todd McComas is the host of the top-ranked comedy podcast "Heartland Radio 2.0" and is a supporting cast member of the number 1 sports podcast "The Pat McAfee Show 2.0". He also has appeared as regular guest on "The Bob & Tom Show". .He will be joined at the Astra by "The Bob & Tom Show" on-air personality and staff member Jeff Oskay.
Tickets for upcoming Astra Theatre events are still available for The Rocky Horror Picture Show screening on October 27, and a November 3 performance by two-time Grammy winner Rodney Crowell.  All tickets for Next Act, Inc., events at the Astra Theatre can be purchased directly at www.AstraTheatre. eventbrite.com.