Dubois County (NNDC):
Woman arrested for OWI, in Jasper.

Kimberly Armstrong of 2 Primrose Ln. in Jasper was arrested
with having a blood alcohol content of .233.  Armstrong was driving a
2005 White Chevrolet Silverado.
Jasper Police Officer observed a vehicle leaving JR's Bar. the vehicle came to a complete stop in the middle of the roadway on Newton St. and the driver was identified as Kimberly Armstrong of Jasper. Upon further investigation it was determined that the driver was impaired.
Armstrong was lodged in the Dubois County Center.
Ferdinand Police are asking the publics help in identifying the driver of a truck who forced a crash.
Ferdinand Police are asking for your help identifying the driver of a truck who ran a vehicle off of the road Monday near Masterbrand.  Another driver contends  he was run off of the road around 6:00 a.m. Monday by a large pickup truck that had 3 sets of driving lights on the front.
That driver was not hurt but police want to know the identity of the driver of the truck
Anyone with knowledge of the incident is asked to contact Ferdinand Police.
Tierra-Derco International announces 3 new appointments.
Tierra-Derco International, LLC, dba TDI Brands, a forerunner in supplying innovative, distinctive, and timeless products to the garden center industry, has announced 3 significant leadership changes.
Mike Bartley has been promoted to President.He will be replacing Charles Stenftenagel, co-owner, who will maintain chairman of the board and other executive duties.  Bartley will preside over all corporate operations, functions, and divisions.  He spent over 22 years with Masterbrand Cabinets in various finance and management positions and holds a B.S. degree in accounting from Ball State University.
Holly Mundy has been promoted to Vice President, Sales and Marketing.Mundy came to TDI Brands in 2016 as Director of Marketing and Business Development and has made a significant impact to the company's sales and marketing performance.  In her new position, she will create and manage new business opportunities, manage the company's sales teams, oversee marketing, customer service, and lead the product development team.
Chris Sternberg has been promoted to Chief Financial Officer.  Sternberg came to TDI Brands in 2013 as Controller and has been instrumental in developing process and procedure within the organization, including the procurement and finance functions.  He has done an excellent job of managing budgets and treasury responsibilities.Sternberg most recently held the position of Director of Operations.He has over 18 years' experience in various accounting and finance roles over his career.
Kimball International announces new executive appointments.
Kimball Electronics has announced three new executive appointments.  Desiree Castillejos was recently appointed to chief strategy officer and VP of Corporate Development, in charge of the Nokia IBM Alliance.
Chris Thyen has been appointed to Vice President of New Platforms and Kathy Thomson is the new VP of Global Business Development and Design Services.  Kathy takes over for Chris Thyen.
Kimball Electronics is a large supplier of electronics for a variety of products and is based here in Jasper.
Spencer County animal shelter is being investigated for inhumane methods of euthanasia.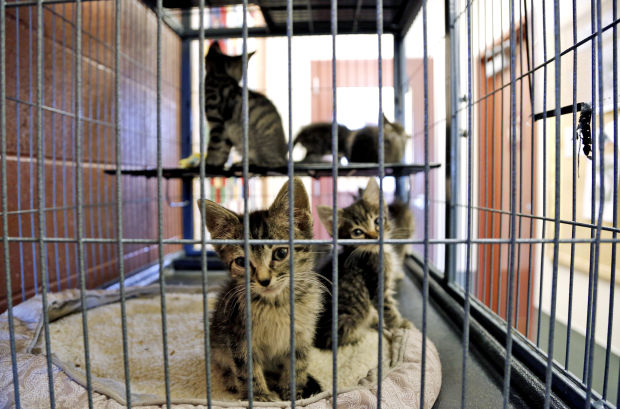 A Spencer County animal shelter is accused of euthanizing animals by freezing them to death Vs the standard and approved method.  Former employees of the Spencer County Animal Shelter allegedly euthanized  unwanted cats by putting them in a freezer to die.
The shelter could not be reached for comment and the Sheriff's Office is investigating.  They have subsequently turned the case over to the prosecutor's office. As of now, charges have not been filed.
The shelter's Facebook page has since been deactivated.
Water main break in Huntingburg.
 (not a picture of actual break)
There was a water main break Monday evening but no boil order has been issued.  The incident occurred when a water main tying two tanks together broke.  Officials say no domestic water customers were impacted.
The break occurred on Geiger Street between 10th and 11th Streets and City crews are working to repair the leak.
An evening of fun coming to the Astra just in time for Halloween.
The Astra Theatre will play The Rocky Horror Picture Show on Saturday, October 27, at 7 p.m.  with doors opening a 6:00 PM.  Astra-appropriate props will be available for purchase that night as a $5 kit, visit www.TheNextAct.org/rocky-horror-kits/.
Tickets are $8 and are available in advance at www.AstraTheatre.Eventbrite.com or at the doors the night of the show. The approved kit can also be reserved online ahead of time.  Note: there are items that are NOT allowed.  You can review contents of the kit online.
The Rocky Horror Picture Show is a cult-classic renowned for its audience participation roles at different times and scenes during the film. To view a list of items that are included in the Astra-approved kit, as well as what cannot and will not be tolerated for use during the film,
Note:  News stories are always being updated, please check back for new stories and updates.